Advanced Technical solution for Mohs clinics
Welcome to Cryotomy. Cryotomy is a specialist laboratory service for Mohs Micrographic Surgery (MMS). Cryotomy provides quality laboratory service for Mohs clinics- NHS and private. All our Mohs Techs are expertly trained and specialist in Mohs processing.
The core part of this service is to carry out frozen section technique to produce consistent high quality slides for accurate clinical diagnosis of tumour for Mohs surgery clinic. Cryotomy also provides range of other services from setting up Mohs lab to providing specialist advisory service for laboratory aspect of the procedure.
As Mohs is a microscopically guided technique for ultra-precision, the success simply relies on the quick and accurate identification and mapping of tumour at the surgical site. The mapping of the tumour is derived from the histology slides prepared from the excised tissue soon after the surgery. Hence the success rate of procedure directly depends on the quality of slides and visibility of entire surgical margin without any artefact. 
Speed of delivery and consistency also are vital aspects of the procedure as multiple patients are operated on the same day. Cryotomy can look after this aspect of the procedure so Mohs surgeon can be assured that they will be given high quality slides for every specimen for rapid, consistent and accurate diagnosis.
Cryotomy offers expert support for laboratory processing for Mohs clinics. We have extensive experience in advance Mohs laboratory procedures. We provide highly specialist Mohs techs to look after all your laboratory processing needs. Mohs techs are specially trained for the frozen section technique leaving no room for error or technical glitch!
Specialist Mohs Techs
We provide specialist Mohs Tech for your Mohs clinic. They are fully trained in Mohs processing so Mohs consultant can have accurate trouble free experience throughout the clinic.
Setting up Mohs Laboratory
We can set up Mohs processing unit and also compile risk assessment document for you. We've set up multiple clinics in London solely for Mohs processing.
Inventory setup and Management
We can compile and set up inventory for Mohs consumables and accessories so you never run out and clinic run smoothly.
Purchase of cryostat and other equipments
We help you in getting right equipment for your clinic weather it being cryostat or microscope. We make sure the equipment is optimal for your use.
Specialist advisory service for Mohs Laboratory
We can provide technical assistance to your existing setup from helping to solve a problem with your staining to fixing an issue with section cutting. We cover it all.
Transfer and re-set of Mohs Lab
We've setup multiple Mohs processing units in London. If you are planning to the same, please get in touch.
We support NHS and Private Clinics 
You can confidently rely on Cryotomy team to support you with precision and accuracy. We've wide range of experience in supporting clinics for Mohs tissue processing. 
We know sometimes things can go wrong such as fatty tissue not cutting, tissue fractured, thick and thin sections, staining issues. That's why all our Mohs tech are fully competent in troubleshooting, possibly that's what make us different.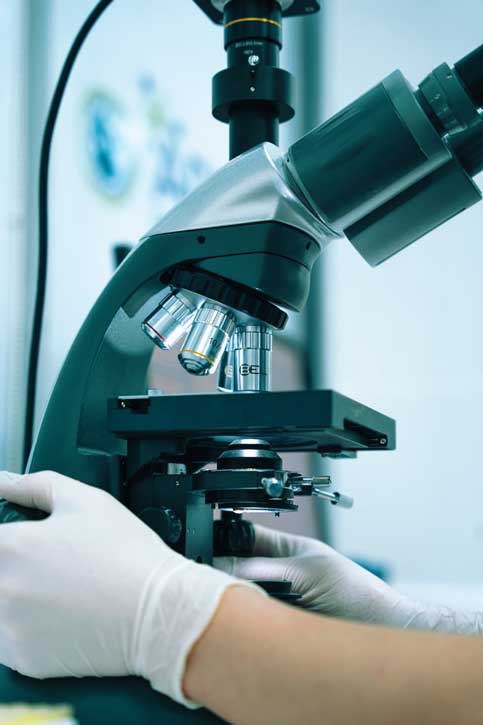 Stress free Mohs Tech Cover for your Mohs Clinic
Fully trained and competent Mohs Techs in Frozen Section Technique for Mohs
One Stop Shop for your Mohs Technical cover
We work with experts in the field
We would be delighted to be in touch with you for your Mohs laboratory requirements and for you to witness how Cryotomy can boost up your present clinic with enhanced efficiency, quality and speed of delivery which can translate into frustration free outcomes and high turnover.